Think big with SIR Solutions

SIR Solutions is the leading provider of integrated point-of-sale software in Canada. We have helped thousands of businesses improve their operations and grow their profits with customized POS solutions. Discover why SIR Solutions is the best option for your business!

Fully integrated point-of-sale software
No matter your industry or the size of your business, our Point of Sale and Store Management software suit your reality to help you increase your efficiency and income. Developing your company with our integrated solution is the best business decision anyone can make.
SIR Solutions' innovative new integrations
Optimize your in-store business with our new products that are fully integrated with your point-of-sale systems. Because we want to help you improve your efficiency!

Self-checkouts
Decrease your waiting lines and give your customers a fast, easy-to-use shopping experience.
Nowadays, online shopping is an essential part of the overall shopping experience. Our e-commerce platform software offers many advantages to online businesses.

In-store price changes have never been easier and faster. Make pricing errors a thing of the past with SIR Solutions.
Testimonials from our clients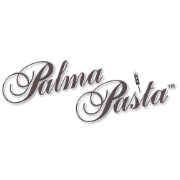 Whether you are a multinational or a single store operator, SIR treats all its customers with a personnal touch. SIR made us feel like part of family. The system itself has so many features that Palma Pasta only scratches the surface to make our business more efficient and productive.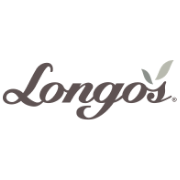 « Nous sommes très heureux d'augmenter le nombre de caisses en libre-service dans nos établissements. Travailler avec notre partenaire, SIR Solutions, nous a aidés à offrir une meilleure expérience client en offrant un choix supplémentaire et pratique à la caisse. Cela nous a permis de réduire les temps d'attente pendant les périodes de pointe tout au long de la journée et d'ainsi permettre à notre équipe de continuer à offrir un service personnalisé.»
prostarseo
In an ever-evolving digital landscape, where time is of the essence and businesses thrive on the pulse of transactions, the security of point of sale (POS) systems has emerged as
prostarseo
In today's fast-paced and technology-driven world, businesses are constantly seeking ways to streamline their operations and enhance customer experiences. One area where this has become particularly crucial is the point
prostarseo
Are you wondering if a POS system can integrate with other software or systems? The answer is yes. In fact, integration is crucial in today's business operations. By integrating your
What is a Point-of-Sale software?
POS systems are used to manage sales transactions, accept payments, track inventory, and perform accounting functions. This type of software can be offered on-site, hosted remotely, or be a hybrid of both. Hybrid implementations combine on-premise components with hosted services, such as remote servers that store data and run applications.
SIR Solutions' integrated point-of-sale solution
Because we evolve with you and we offer you the right solution according to your needs, SIR Solutions offers an integrated POS solution for retailers: integrate with your accounting software, inventory management software and more! Because we evolve with you and offer you a solution that is truly adapted to your needs, SIR solutions' POS software for retailers can integrate with many other softwares.
Unlike many other software packages, we offer unmatched native functionality while preserving the ability to easily integrate with any third party software when the need arises.
Our retail point-of-sale system can include any number of additional features to increase your performances
Purchase ordering;
E-commerce;
Marketing automation;
Performance management/KPI tracking;
Rewards/loyalty program(s);
Why should every business consider a POS?
The point of sale (POS) system is the central component of your business. It's the hub where everything—such as sales, inventory management, payments, and customer management—joins together. It's clear that point-of-sale (POS) systems offer numerous benefits for every business. Do not hesitate to contact our team of experts and discuss how the leading integrated point-of-sale software in Canada could help your business at an affordable price!
Who can benefit from our point of sale?
Our integrated point-of-sale software is the perfect solution for a variety of industries and businesses. Whether you conduct cash transactions requiring a cash drawer, mainly process mobile payments or any other payment types (loyalty cards, gift cards, Apple wallet, etc.), we have the POS system for any retail business!
What are the main features of SIR Solutions' integrated POS system?
The obvious benefit of such an application is that it links point-of-sale (POS) transactions to other backend processes like inventory, accounting and CRM. POS solutions offered by SIR Solutions cover these areas of functionality:
Transaction and payment processing
A clerk or associate can input items, compute total purchase costs, accept multiple forms of payment (credit card, debit card, cheques, cash), and produce printed receipts. He or she can also refund returns or void transactions made in error.
Accept Apple Pay, credit cards and more through your point-of-sale software
Inventory management
Inventory control is one of the biggest challenges facing any retailer. Too much merchandise means higher costs, but too little means missed sales. That's where SIR Solutions' integrated POS/ERP software comes into play: we combine order fulfillment and accounting functions, allowing you to automate your entire business process. Our point-of-sale software is designed to help you manage every aspect of your operation, including stock levels, customer service, and employee scheduling.
Reporting
Our point-of-sale (POS) system helps store owners keep accurate records and manage their finances. We can help store owners meet legal requirements and perform basic bookkeeping tasks. We are proud to offer customized POS systems that can integrate with accounting software packages.
Hardware integration
Regardless of whether they use consumer devices or not, we make sure our client's payment processing solution supports our specific hardware for scanning items, printing out invoices, accepting credit cards, and managing inventory. Are you a larger retailer that requires specialized equipment, such as barcode readers, scale systems, and inventory management software? SIR Solutions can provide solutions to these operational needs!
What point-of-sale software features are demanded by businesses?
There are several important trends currently affecting the software industry. By taking them into account when making your purchasing decisions, you'll be able to choose products offering the greatest potential for future success.
Mobility
Innovations in mobile technologies have a profound effect on POS from both sides. Contactless payments, based on NFC, will likely replace credit cards within the next five years. Meanwhile, retailers can expect an increase in mobile commerce transactions, especially among millennials who are already accustomed to using smartphones to shop online. Mobile devices also enable shoppers to move around the store without being tied down by cash registers, so retailers must adapt their business models accordingly.
Mobility can work to the advantage of some business types, such as:
Coffee shops;
Pop-up shops;
CRM + POS
Point of sale (POS) systems allow retailers to track inventory and manage transactions quickly and easily. POS solutions include hardware such as cash registers, barcode scanners, receipt printers, scales, and card readers; and they may also include applications for managing inventory, tracking employee hours, and generating reports. In addition to these core functions, POS systems often offer additional features such as loyalty programs, gift registries, online payment options, and mobile apps.
Security measures
In recent years, retailers have begun adopting new technologies to improve customer experience and increase sales. One area where businesses can make improvements is in the field of payments. With so much fraud taking place across the globe, retailers must take steps to ensure that their customers' information remains safe. To do this, they should implement systems that comply with PCI DSS. These systems include multi-layer encryption, restricted access, and tokenization. Furthermore, retailers should also consider implementing biometric authentication to further secure transactions.
Digital rewards programs
Business owners who want to offer rewards and discounts to customers can leverage point-of-sale (POS) systems to create digital rewards and promotions instead of relying on traditional methods like paper punch cards or complex mailing lists.
Discover why SIR Solutions is the Canadian leader in POS software
H2: What hardware is required for an on-premises POS?
A point-of-sale system's required hardware and software will change depending on the nature of a business, but the main components are an all-in-one computer/monitor, a scanner, a credit card reader, a receipt printer and a cash register. A reliable POS software provider like SIR Solutions will have compatible hardware for every retail store, grocery store and more.
The computer and monitors (payment terminal) displays the product catalogue and allows employees to conduct daily operations and enter orders;
A barcode scanner automates the checkout experience by scanning barcodes and pulling product information into the checkout total. Bar code readers can also be integrated with inventory control software so that when an item runs out, the system alerts staff to restock;
A card reader is essential for many payment methods. A large proportion of customers now pay with debit card, credit cards and e-wallet options such as Apple Pay. Adapting to these new channels and the ability of processing payments of all kinds is important for customer satisfaction;
A receipt printer offers physical receipts, but many options allow an email receipt and/or text receipt: Email and text receipts may be gaining popularity, however, they're not always suitable for every business.
Although it is less popular, cash is still widely used. Every business will need a secure place to keep cash for transactions: that is where the cash register at a checkout counter comes in handy for retail stores;