Improve your buying process
Counter peak hours and allow your customers to have a fast and friendly shopping experience.
Speed up the buying process

Simple and easy to use interface for your customers

Give your customers the possibility to make their own transactions without having to wait in line at the traditional checkout
Optimize your store operations
The self-checkouts allows to overcome the shortage of manpower but also the complexity of work schedules.
Reassign your resources to optimize your costs in the store

Use the space more effectively
Offer better customer service in your store
The customer experience is a very important competitive advantage for the retailer allowing it to differentiate itself from the competition and build customer loyalty.
Create a unique and personalized experience

Make sure you have staff available for clients and attentive to their needs

Optimize your in-store resources for tasks that require immediate attention (tablet storage, customer service, etc.)
Make sure you offer your customers the best possible options for an optimal buying process.
See how self-service checkouts can help you in-store! View our client testiomonials :   
— Testimonial from our clients —
«We were immediately surprised by the adoption rate. First, because people intuitively head towards these lanes. They are used to using them in pharmacies or supermarkets. And after less than a month, we were already at 42% of our transactions that were going through self-checkouts. Looking at the initial numbers that can be analyzed this is an investisment that will pay for itself in less  than two years.»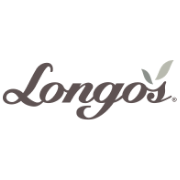 «We are quite pleased to expand the number of self-checkouts across our locations. Working with our partner, SIR Solutions, has helped us deliver a greater guest experience by providing an additional, convenient choice at checkout, by reducing wait times during busy periods throughout the day and by allowing our team to continue to offer personalized service if they need assistance.»