Improve your buying process with a self-checkout machine

Counter peak hours and allow your customers to have a fast and friendly shopping experience. By offering self-checkout machines to your customers, you can both speed up their shopping process and improve their overall experience in your stores.
Self-checkout solutions eliminate inefficiencies and speed up the shopping process
Speed up your customer's buying process for a less crowded store;

Reduce long checkout lines at the traditional checkout lanes;
Optimize your store operations with self-checkout
The largest expense of most businesses in the retail industry is labour, and tasks such as scheduling of employees, salaries and others are time consuming. SIR Solutions self-checkout machines allow your business and stores to overcome the shortage of manpower, and simplify the complexity of work schedules.
How can self-checkout make your business more efficient and profitable?

Reassign your resources to optimize your costs in the store;

Reduce your labour costs through unmanned retail solutions;

Use the space more effectively;
Offer better customer service in your store
The customer experience is a very important competitive advantage for a retailer, allowing you to differentiate yourself from your competition and build customer loyalty.
Create a unique and personalized experience;

Make sure you have staff available for customers and be attentive to their needs;

Optimize your in-store resources for tasks that require immediate attention (shelf stocking, customer service, etc.);
Make sure you offer your customers the best possible options for an optimal buying process with self-checkout machines

See how self-service checkouts can help you in-store! View our client's videos and testimonials :
— Testimonial from our clients —
«We were immediately surprised by the adoption rate. First, because people intuitively head towards these lanes. They are used to using them in pharmacies or supermarkets. And after less than a month, we were already at 42% of our transactions that were going through self-checkouts. Looking at the initial numbers that can be analyzed this is an investisment that will pay for itself in less  than two years.»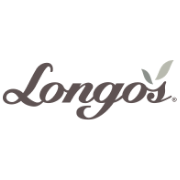 «We are quite pleased to expand the number of self-checkouts across our locations. Working with our partner, SIR Solutions, has helped us deliver a greater guest experience by providing an additional, convenient choice at checkout, by reducing wait times during busy periods throughout the day and by allowing our team to continue to offer personalized service if they need assistance.»
Interested in our self-service solution for retailers?

Do not hesitate to contact our experts or request a demo of SIR Solutions' Self-checkout. Our experts would be happy to assist and provide you with additional information about our products and their advantages.
Let your customers benefit from a simple to use, instinctive self-checkout platform
What is a self-checkout system?
Self-checkout systems offer customers the possibility to process their own items, by scanning and paying for their purchases. Self-checkout machines can be used without a cashier by clients and are a great retail solution for businesses looking to reduce their costs and improve customer experience.
SIR Solutions offers reliable, high-quality self-checkout retail solutions to businesses everywhere and in any industry. We specialize in grocery stores, convenience stores, pharmacies and retailers of all kinds and have helped our many partners improve their sales and efficiency. Let SIR Solutions help your business succeed!
How do self-service kiosks work for customers?
1. Customer begins self-checkout process
The self-checkout process can start differently according to the nature of the business or retail store: some will ask if a client is a member while with others, clients can immediately start scanning items.
2. Scan purchased products
Customers can scan individual items and place them in the bagging area, where they are weighed as an extra security precaution. Items without barcodes (common in grocery stores) can be weighed directly on the self-checkout machine and placed in the bagging area.
3. Choose preferred method of payment
Once every item is scanned and placed in the bagging area, customers are offered different options such as using a loyalty card, or can immediately +proceed to payment methods like gift, debit, or credit cards.
4. Complete the purchase process
Once a customer completes a purchase, the system automatically prints a receipt or sends a receipt via email. Real-time synchronization ensures that you always have the appropriate sales, inventory, and customer information.
Will a self-checkout machine really speed up checkout for my clients?
The question on everyone's mind: will a self-checkout machine really speed up customer checkout? The answer is yes, self-checkout technology can make a huge difference!
The reasons for this increase in speed are various:
A self-checkout station requires far less space than traditional cashiers. By installing many terminals, a business allows far more customers to check out simultaneously;

A simple and efficient interface allows customers to easily conduct transactions (most self-service checkouts take less than 2 minutes!);

With the vast majority of shoppers paying with cards (credit card, debit card or phone), self-checkout terminals are almost as fast as human cashiers;

The younger generations, such as millennials, are used to self-service stations and have little to no learning curve;
Is SIR Solutions' self serve checkout really unmanned?
Self-checkout machines are an excellent way to reduce staffing needs. However they still require a minimal amount of oversight. The good news is that with self-service terminals, a single employee can watch multiple screening lanes at the same time: a single person can supervise up to 10 self-checkout kiosks! This allows retailers to organize resources while improving the shopping experience of customers.
Unexpected items, difficulties with credit cards, first time seeing a self-checkout screen: there are many reasons why no self-checkout options are 100% unmanned
How can self-service stations improve other business aspects?
Self-checkout technology enables retail stores to focus on other aspects of customer experience beyond the checkout experience!
Adding self-checkout machines enables retailers to reallocate personnel to other important tasks such as restocking items on shelves and directly assisting customers in finding the products they need. But beyond these tasks, it also allows employees to better assist customers, answer their questions and cater to their needs.
 The result: a well-organized store, available staff and products, a welcoming environment to the customers and a quick checkout.
How much does a self-checkout system cost compared to human cashiers?
The highest cost associated with self-checkout machines is the cost of hardware and installation
Like with any upgrade to existing infrastructures, there is a cost associated with integrating a new self-checkout system to your retail business. The costs of a self-checkout are largely upfront because of installation costs. Installation costs include the purchase of the machines and their integration to the existing system, such as a store's inventory software.
However, the ROI of self-checkout machines is short, and self-service systems quickly impact any retailer's bottom line! Companies are able to save a significant amount on cashier wages and can concentrate on other core business functions to increase their profits and customer experience.
What type of companies can benefit from SIR Solutions self-checkout system?
SIR Solutions is active in many different industry sectors, and has helped many businesses increase their profitability through self-checkouts, but also reliable equipment and services such as POS systems. Over the years, SIR Solutions has developed a full range of services for the following industries segments: